Absolute Beige Vitrified Porcelain:
Absolute Beige Vitrified Porcelain is also frost-proof, making it an ideal choice for outdoor spaces in colder climates. The tile is manufactured to withstand extreme temperature fluctuations without cracking or becoming damaged, making it an ideal choice for use in all types of weather conditions.
Another important feature of this tile is its stain-resistant properties. Porcelain paving slabs is naturally non-porous, which means that it does not absorb liquids and stains as easily as other materials. This makes it an ideal choice for kitchens, bathrooms, and other areas where spills are common.
In addition to being slip-resistant, stain-resistant, and frost-proof, Absolute Beige Vitrified Porcelain is also fade-resistant. This means that it will maintain its color and appearance even when exposed to direct sunlight over a long period of time. This makes it an excellent choice for outdoor spaces that are exposed to sunlight throughout the day.
Absolute Beige Vitrified Porcelain Paving slabs are an excellent choice for outdoor areas near water features, swimming pools, and spas, thanks to their matt anti-slip feature as well as their sawn edges. This feature ensures safety on wet surfaces. The paving's slip-resistant nature provides a stable surface, reducing the risk of slips, trips, and falls, making it a safe option for any outdoor area.
The beauty of VITRIFIED PORCELAIN PAVING SLABS lies in its elegant and sophisticated appearance. The tile has a polished surface that gives it a smooth, glossy finish that is sure to impress. Its neutral beige color makes it a versatile choice that will complement a wide range of interior design styles and color palettes.
Overall, Absolute Beige Vitrified Porcelain is an excellent choice for anyone looking for a functional and stylish flooring solution. With its slip-resistant, stain-resistant, frost-proof, and fade-resistant properties, this tile is designed to provide excellent functionality while still maintaining its beauty and elegance. Whether you are renovating your home or designing a new commercial space, Absolute Beige Vitrified Porcelain is sure to impress.
PATIO PAVINGS  Porcelain paving looks very attractive in any setting, and it'll stay beautiful for a long with practically zero maintenance. It has a slip-resistant texture and is a luxurious choice for any garden.
Our porcelain paving has a very low porosity, which means no stains, no water damage, and no need for sealing.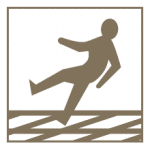 Slip Resistant – Stain Resistant – Frost Proof – Fade Resistant – No Maintenance Required!
Suggestions laying with adhesive on a Screed
1 Apply the adhesive spreading two layers, one on each surface (on the tile and on the foundation).
2 Arrange gaps of 3-5 mm between the tiles using the cross spacers provided for this purposes.
3 Upon completion, clean the surface thoroughly removing all residues of plaster and adhesive.
Suggestions laying dry on Grass
1 Once the positions of the tiles have been decided upon, remove the grassy surface for a depth of about 5 mm.
2 Place a layer of fine gravel or sand in the empty space to level it & stabilise the tile.
3 Position the tile, checking that it is flat and correcting this if necessary
Suggestions laying dry on Gravel and Sand
1 Flatten the surface of the foundation with the help of a levelling bar.
2 Choose the pattern, arranging the tiles on the ground.
3 Position the tiles exactly, using a bar to space them out (or cross spacers if positioned close together) to improve the alignment.
You can also check our related products like Absolute Grigio Grey Vitrified Porcelain Paving.