Petra Rustic Copper Porcelain paving look very attractive in any setting, and they'll stay beautiful for long with practically zero maintenance. It has a slip-resistant texture and is a luxurious choice for any garden.
Surface Finish
R11 Matt Anti-Slip
Edge Finish
Sawn
Thickness
20mm 
Pack Size
900 x 600
Pack 21.60m2
600 x 600
Pack 21.60m2
900 x 600mm
40 nos
600 x 600mm
60 nos
Pack Coverage (m²)
21.60m2
21.60m2
Material
Vitrified Porcelain 
Weight (Kgs)
1000
1000
Delivery
Free delivery (to most postcodes in Mainland UK). A delivery surcharge may be applicable for delivery to certain postcodes.
Our porcelain paving has a very low porosity, which means no stains, no water damage, and no need for sealing.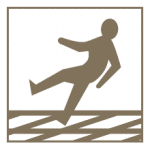 Slip Resistant – Stain Resistant – Frost Proof – Fade Resistant – No Maintenance Required!
Suggestions laying with adhesive on a Screed
1 Apply the adhesive spreading two layers, one on each surface (on the tile and on the foundation).
2 Arrange gaps of 3-5 mm between the tiles using the cross spacers provided for this purposes.
3 Upon completion, clean the surface thoroughly removing all residues of plaster and adhesive.
Suggestions laying dry on Grass
1 Once the positions of the tiles have been decided upon, remove the grassy surface for a depth of about 5 mm.
2 Place a layer of fine gravel or sand in the empty space to level it & stabilise the tile.
3 Position the tile, checking that it is flat and correcting this if necessary
Suggestions laying dry on Gravel and Sand
1 Flatten the surface of the foundation with the help of a leveling bar.
2 Choose the pattern, arranging the tiles on the ground.
3 Position the tiles exactly, using a bar to space them out (or cross spacers if positioned close together) to improve the alignment.
Primer Application
As per Industry Standards – Primer must be applied to the back of the slab.
For commercial use, 2mm application 8m2 coverage.
For domestic use, 1mm application 16m2 coverage.