Petra Sagar Black Vitrified Porcelain:
Crafted using cutting-edge technology and the finest materials, the Petra Sagar Black Vitrified Porcelain is a tile that's built to last. Its vitrified porcelain construction means that it's resistant to water, stains, and scratches, making it an excellent choice for high-traffic areas like entryways, kitchens, and bathrooms.
Measuring 20mm thick, this tile is thicker than most standard porcelain tiles. This added thickness makes it ideal for outdoor use, as it can withstand the rigors of exposure to the elements, including freeze-thaw cycles. 
Petra Sagar Black Vitrified Porcelain is made from high quality porcelain It has machine-cut edges and a sawn finish, resulting in a precise and polished look. Its anti-slip matt surface gives excellent traction, this makes it a safe and practical alternative for high-traffic locations. 

The deep black color adds a sense of sophistication to any space, making it a popular choice for both residential and commercial interiors. It is highly durable and easy to maintain, ensuring it will last for years to come. With Petra Sagar Black Vitrified Porcelain, you can achieve a sleek and modern flooring solution that will add value and beauty to any space.  
In addition to its durability, the Petra Sagar Black Vitrified Porcelain is also incredibly easy to clean and maintain. Thanks to its non-porous surface, it resists the growth of bacteria and other harmful microorganisms, making it a hygienic choice for any space. It's also resistant to fading and discoloration, so it will look great for years to come.
Whether you're looking to update the flooring in your home, create a stunning outdoor patio, or add a modern touch to your commercial space, the Petra Sagar Black Vitrified Porcelain 20mm is an excellent choice. With its exceptional durability, easy maintenance, and sleek, sophisticated style, it's a tile that's sure to impress.
Surface Finish
R11 Matt Anti-Slip
Edge Finish
Sawn
Thickness
20mm 
Pack Size
900 x 600
Pack 21.60m2
600 x 600
Pack 21.60m2
900 x 600mm
40 nos
600 x 600mm
60 nos
Pack Coverage (m²)
21.60m2
21.60m2
Material
Vitrified Porcelain 
Weight (Kgs)
1000
1000
Delivery
Free delivery (to most postcodes in Mainland UK). A delivery surcharge may be applicable for delivery to certain postcodes.
Our porcelain paving has a very low porosity, which means no stains, no water damage, and no need for sealing.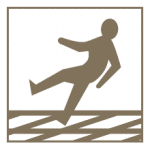 Slip Resistant – Stain Resistant – Frost Proof – Fade Resistant – No Maintenance Required!
Suggestions laying with adhesive on a Screed
1 Apply the adhesive spreading two layers, one on each surface (on the tile and on the foundation).
2 Arrange gaps of 3-5 mm between the tiles using the cross spacers provided for this purposes.
3 Upon completion, clean the surface thoroughly removing all residues of plaster and adhesive.
Suggestions laying dry on Grass
1 Once the positions of the tiles have been decided upon, remove the grassy surface for a depth of about 5 mm.
2 Place a layer of fine gravel or sand in the empty space to level it & stabilise the tile.
3 Position the tile, checking that it is flat and correcting this if necessary
Suggestions laying dry on Gravel and Sand
1 Flatten the surface of the foundation with the help of a leveling bar.
2 Choose the pattern, arranging the tiles on the ground.
3 Position the tiles exactly, using a bar to space them out (or cross spacers if positioned close together) to improve the alignment.
Primer Application
As per Industry Standards – Primer must be applied to the back of the slab.
For commercial use, 2mm application 8m2 coverage.
For domestic use, 1mm application 16m2 coverage.
You can also check our related products like Petra Slate Anthracite Vitrified Porcelain