Petra Silver Granite Vitrified Porcelain:
The Petra Silver Granite Vitrified Porcelain boasts a stunning silver and grey granite finish that is sure to impress. The natural patterns and veining of the granite are expertly replicated onto the surface of the porcelain tiles, giving it a realistic look and texture. This makes it an ideal choice for those who love the look of natural stone but want the low maintenance and easy upkeep of porcelain.
One of the standout features of this product is its 20mm thickness, making it extremely durable and suitable for high-traffic areas. This thickness also allows it to be used for outdoor spaces such as patios, driveways, and pathways, as it can withstand the elements and heavy foot traffic.
In addition to its durability, the Petra Silver Granite Vitrified Porcelain is also scratch-resistant, stain-resistant, and water-resistant. This means it can handle spills, stains, and water damage without losing its shine or beauty. This makes it an ideal choice for households with pets and children, or commercial spaces with high foot traffic.
The Petra Silver Granite Vitrified Porcelain has a machine cut edge with a sawn finish, giving any area a clean and elegant appearance. Additionally, the R11 matt anti-slip surface of this porcelain makes it an ideal choice for areas that require slip-resistant properties, such as bathrooms, kitchens, and outdoor spaces.  
The Petra Silver Granite Vitrified Porcelain is also easy to install and maintain. Its non-porous surface ensures that it doesn't absorb dirt, dust, or moisture, making it easy to clean with a damp cloth or mop. This means that it is hygienic and perfect for areas that require a high level of cleanliness, such as kitchens, bathrooms, and hospitals.
Conclusion:
The Petra Silver Granite Vitrified Porcelain is a top-of-the-line flooring product that combines beauty, durability, and low maintenance. Its stunning natural finish, thickness, and resistance to wear and tear make it perfect for both indoor and outdoor use, while its easy installation and maintenance make it an ideal choice for households and commercial spaces alike. If you want a luxurious, long-lasting, and practical flooring option, look no further than the Petra Silver Granite Vitrified Porcelain. 
Surface Finish
R11 Matt Anti-Slip
Edge Finish
Sawn
Thickness
20mm 
Pack Size
900 x 600
Pack 21.60m2
600 x 600
Pack 21.60m2
900 x 600mm
40 nos
600 x 600mm
60 nos
Pack Coverage (m²)
21.60m2
21.60m2
Material
Vitrified Porcelain 
Weight (Kgs)
1000
1000
Delivery
Free delivery (to most postcodes in Mainland UK). A delivery surcharge may be applicable for delivery to certain postcodes.
Our porcelain paving has a very low porosity, which means no stains, no water damage, and no need for sealing.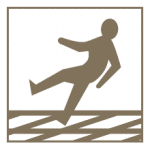 Slip Resistant – Stain Resistant – Frost Proof – Fade Resistant – No Maintenance Required!
Suggestions laying with adhesive on a Screed
1 Apply the adhesive spreading two layers, one on each surface (on the tile and on the foundation).
2 Arrange gaps of 3-5 mm between the tiles using the cross spacers provided for this purposes.
3 Upon completion, clean the surface thoroughly removing all residues of plaster and adhesive.
Suggestions laying dry on Grass
1 Once the positions of the tiles have been decided upon, remove the grassy surface for a depth of about 5 mm.
2 Place a layer of fine gravel or sand in the empty space to level it & stabilise the tile.
3 Position the tile, checking that it is flat and correcting this if necessary
Suggestions laying dry on Gravel and Sand
1 Flatten the surface of the foundation with the help of a leveling bar.
2 Choose the pattern, arranging the tiles on the ground.
3 Position the tiles exactly, using a bar to space them out (or cross spacers if positioned close together) to improve the alignment.
Primer Application
As per Industry Standards – Primer must be applied to the back of the slab.
For commercial use, 2mm application 8m2 coverage.
For domestic use, 1mm application 16m2 coverage.
You can also check our related products like Petra Sagar Black Vitrified Porcelain